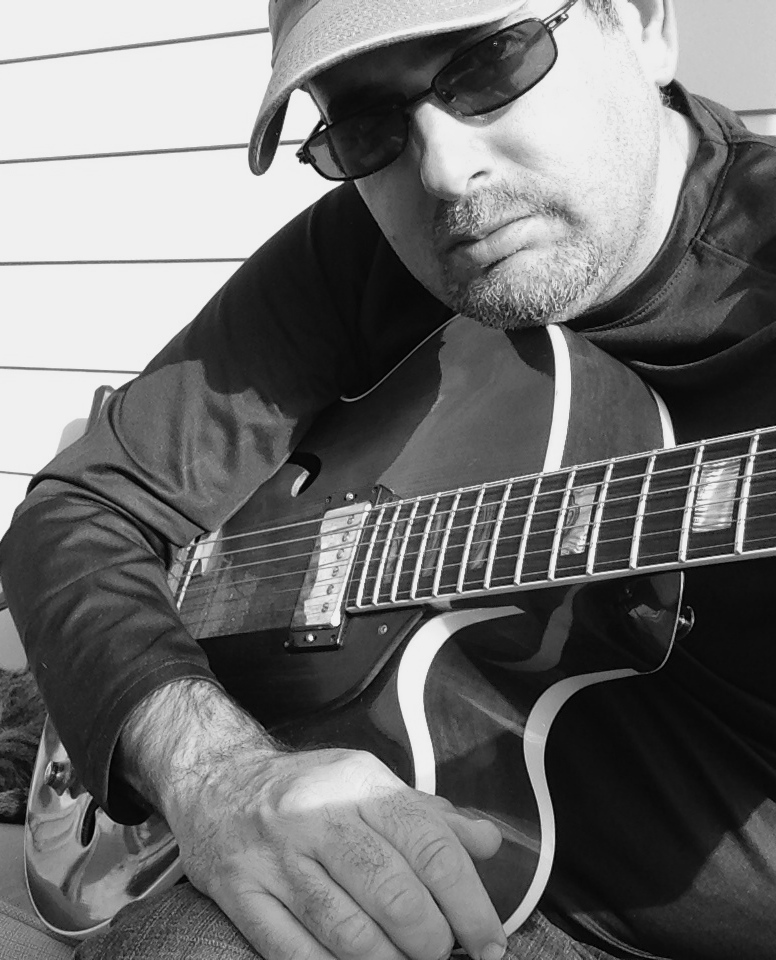 Welcome to Dave Mosick's Official Website
"Jazz guitarist Dave Mosick has beautiful tone, exquisite technique and a deft touch, all of which point to high quality musicianship. Mosick impresses as a player for the Ages. He has the touch and the tone of a master."
– Jazz review
Biography
Born in 1967, and raised on Long Island, Dave got into Rock music very young, and went on to play in bands all through high school and college. While attending American University Dave was deeply inspired by a jazz history class taught by the great Jazz Historian Rusty Hassan, and was bitten by the " Jazz Bug ". Eventually he settled into the Washington D.C. jazz scene where he studied with guitarists Paul Bollenback and Paul Wingo. He also studied ear training with Asher Zlotnik.
On April 12, 2002 Dave Mosick released his debut CD Amalgamation to widespread critical acclaim. Joe Zupan, Jazz Director at WICN FM says, "With this debut recording guitarist Dave Mosick hits the nail on the head not once, but twice. Not only is the playing clear, clever and concise, but the title, "Amalgamation," also describes exactly what is delivered. Webster's defines the word as "the mixing or blending of different elements," and that's precisely what Mr. Mosick presents with this recording."
Based in Washington DC, Dave Mosick maintains a busy schedule performing, as both a leader and sideman. Dave is also an in demand Jazz educator, regularly hosting clinics and giving private lessons. In August 2003 Dave was the featured jazz guitar clinician at The Washington Jazz Academy. Dave's unique concepts in Jazz Improvisation have been published in Just Jazz Guitar Magazine.
Mosick understands the nuances of the jazz guitar and swings just right, with gentle phrasing and quick-wit improvisational flair tasteful, understated, and, yet, with plenty of spark and vitality. Frank Matheis

Amalgamation (2002)
1. Softly As In A Morning Sunrise (HammersteinRomberg)
2. There Is No Greater Love (Composer)
3. Palak Paneer (Dave Mosick)
4. Infinity (Mosick)
5. Yesterdays (Jerome Kern)
6. Simplicity (Mosick)
7. Silly Bizzilly (Mosick)
8. Corcovodo (Jobim)
9. Theme From Evil Genius 2 (Mosick)
10. Sharman (Mosick)

Duologues (2004)
1. I Love You (Cole Porter)
2. You And The Night And The Music (Schwartz / Dietz)
3. GW Blues (Dave Mosick)
4. Summertime (George Gersgwin)
5. All The Things You Are (Jerome Kern)
6. Beautiful Love (Victor Young)
7. Alice In Wonderland (Fain / Hilliard)
8. What Is This Thing Called Love (Cole Porter)
9. You'd Be So Nice To Come Home To (Cole Porter)
10. Detour Ahead (Carter / Ellis / Frigo)
11. Zingaro (Antonio Carlos Jobim)
12. Stella By Starlight (Victor Young)
13. Pokadots And Moonbeams (Burke / Van Husen)
Guitarist Dave Mosick's roots in mainstream jazz give him depth and scope, while his original melodic approach to his own bright new compositions gives him high standing in today's contemporary context. With Skill Grace and sensitivity, Mosick spans the emotional and conceptual spectrum from mellow, subtle and intimate to muscular, speedy and whimsical. Throughout Amalgamation he plays with elegant taste and quiet fire, accompanied by the superb offerings of bassist Eric Harper and drummer John Greeley. An excellent album, a fine trio, a first-class guitarist. Catch him on the rise.
Lee Underwood
Private Lessons with Dave
Two types of lessons:
Private lessons at my home studio in Washington, DC
Personalized " long Distance " lessons using a combination of Skype, FaceTime, telephone, email, and video
Contact Dave to talk about how he teaches and lesson availabilities.
Mosick is a guitarist with outstanding ability, and a depth of understanding of the musical vocabulary.
Winthrop Bedford
The sound is beautiful, the style clear and delightful. His execution is an example to all young guitarists… inventive and far reaching.
Ferdinand Maylin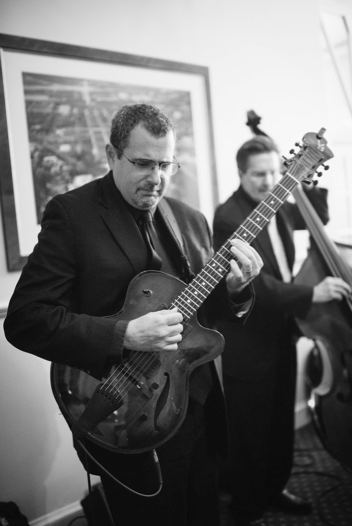 ---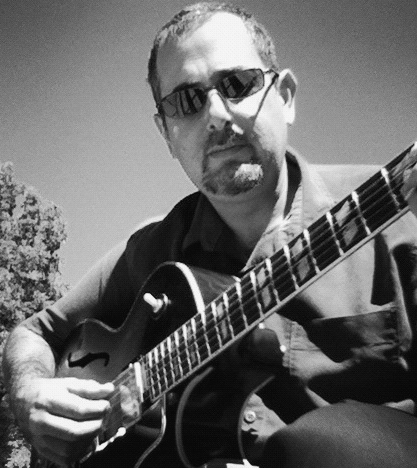 Contact Dave
Whether it's inquiring about booking a performance, scheduling guitar lessons or a just about anything else, I try to respond within the same day – gig plans permitting.